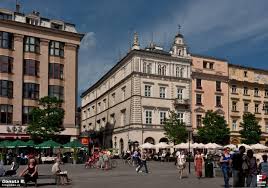 Perfect location
"We couldn't have had a better hotel . Situated in the main square it is perfect for exploring the city ."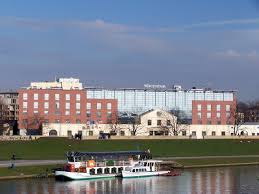 Great location!!
"Very nice stay, friendly and professional (...). Hotel is right next to the Wavel and few minutes walk from historical center."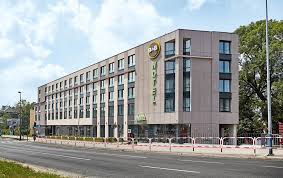 Very nice
"Clean and nice rooms. Very good concidering the price, I've stayed on crappier 4 star hotels."
Chosen by the experts
There are many rankings classifying the best hotels in this city so it is not easy to decide who is right and where you should stay. Cracovian residents have in favour some traditional places with Fin de Siecle taste but when you come from the outside your choice can be completely different.
On the other side there are some reliable statistics - based simply on number of bookings - and respected experts we can trust, so we can present a short list of examples from the top.
The Telegraph's experts chose "Bonerowski Palace" we mentioned above as the best. Then goes Hotel Amadeus, boutique hotel, only a short walk from the Main Ssquare, and located in over 600 years old building. The place was once a convent. It has 22 rooms and an excellent restaurant, with interiors of painted frescoes and antique furniture that pays homage to the era of Mozart.
The third position in the ranking occupies Orlovska Townhouse. And it is another one in the same area, its building is "only" 400 years old... It offers five highly individual antique-filled apartments featuring carved wooden beds and views onto the cobbled streets of the old town. An acclaimed French restaurant is located in the brick-lined cellar beneath the house.
When you prefer something bigger go Grand Hotel, once the most luxurious in the town (well, it still is among those top ones) with a Piano restaurant and Viennese café.
Looking for known brands? Then choose Sheraton Hotel which offers not less than 232 rooms, four restaurants and bars, a wellness centre with an indoor swimming pool, and a rooftop terrace and lounge which looks onto the Wawel Castle Unesco World Heritage. It was the first Sheraton Grand in Poland and is located beside the Vistula River. Among its guests you can count for example Real Madrid team with Beckham, Zidane, Figo and others.
Popular platform booking.com indicates another hotels in the Old Town like Grand Ascot Hotel or Hotel Imperial both assessed by their guests as "Superb". But they direct our attention also to places in other districts and offer for example B&B Hotel Krakow Centrum in Debniki, once a small village, now in the middle of the city, just on the other bank of the river, opposite Wawel Roal Castle. Booking.com recommends also Lwowska 1 Hotel (named simply after its adress) in Podgorze. More affordable, yet still offer sauna and spa for its guests. The place is located only 400 metres from famous Schindler Factory Museum.
What is the best seller in Tripadvisor? Something completely different -
Topolowa Residence
. It is not the Old Town, but still about 15 minutes walk and quite close to the main railway station. This hotel represents the best value for money in the opinion of Tripadvisor's users.