Cracow, or Krakow (Polish "Kraków") is one of the most famous historic Polish cities – it's the former capital of Poland and is a favourite destination for thousands of tourists from Europe and beyond. So what makes Krakow so popular?

For the full functionality of the website please switch off your adblock. We do not use any pop ups on this website.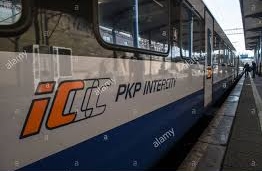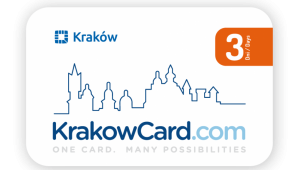 History
During your trip to Krakow you will see a city full of historic monuments preserved close to their original state, renovated - but not rebuilt - from ruins. One can even visit the chambers where Polish kings resided or rooms where Nicolaus Copernicus was educated. And for those interested in recent history, when you go to Cracow you could also visit nearby Auschwitz to remember and honor those lost in the holocaust.
Entertainment
There are plenty of opportunities for parties or dining. The Old Town quarter of the city offers hundreds of restaurants, bars, clubs or street food kiosks serving everything from delicious traditional Polish food to a rich diversity of international cuisine. Let alone being the best option of Krakow accommodation.
While on a trip to Krakow there are so many other choices for having a truly memorable vacation – like shopping, sports, horse riding or even... sailing! The city is also home to elite sporting and entertainment facilities. During Euro 2012 the city was a base for the national teams of England, Netherlands and Italy. The local Tauron Arena is a top Polish venue where some of the biggest international stars in music have entertained hundreds of thousands.
On these pages you will find out about all you need before your trip to Krakow.
The allure of Cracow
There are thousands of those who go to Cracow (or Krakow) for a business and then want to come back for a more private and entertaining experience. Local and international celebrities such as like Michael Palin have been known to stroll through the streets of the Old Town or pay visits to the newest district, Nowa Huta ("New Steelworks" - built after II World War, read more about it on BBC website).
Some of the biggest Polish and international film studios have chosen Krakow as their favourite destination for shooting historic scene. Such as Schindler's List, La Double Vie de Veronique, The Grand Budapest Hotel, Dark Crimes etc.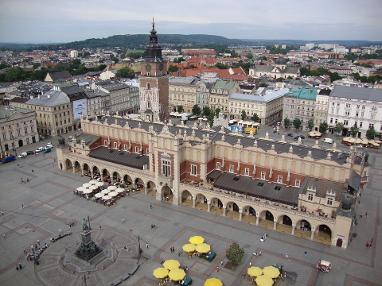 Main Market Square (Rynek Główny) with medieval Cloth Hall and Townhall Tower
Sightseeing around Cracow
For those who wish to see more of Poland, the surrounding towns of Wieliczka and Bochnia offer the world famous historic salt mines. Or if you prefer going up than down, you could break out into the nearby mountains for some climbing and see the magnificent beauty of southern Poland from Tatry peak to the North.
Accommodation

There are many options of accommodation in Krakow such as international or independent Polish hotels, or decent budget hostels for those on backpacking trips. Whatever you choose it is hard to be disappointed!
with our major partner or use one of the tools on our pages.
Come and see - Cracow awaits!
__________________________________________________________________________________________


This website use affiliate links. For our work we receive small commission from accommodation providers which helps us to run this service.. However it has no impact on the price you pay.