There are obvious attractions in Krakow everybody must see and they are hard to miss. But we would like to tell you something about other less obvious places - sometimes on the side, sometimes even hidden, but certainly worth visiting – places to see that are not always mentioned in popular tourists guides. The fact is one can live in this city one's whole life and still not know all its secrets.
So what is so special about this city? What are hidden gems of Krakow?
_________________________________________________________________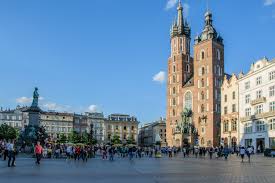 The Main Market Square is a main area of the Old Town and whole city as it has been for centuries. This is where tourists usually begin their sightseeing – and this is where Cracovians meet for a date, especially for the first one! It is hard to miss when standing in front of poet Adam Mickiewicz's monument or by the gate of famous St Mary's Church.
This medieval basilica dominates the Old Town's skyline and it is easy to notice as it has two bell towers that are not equal in height. Why? That is one of the secrets of Krakow - the legend says they were built by two brothers and one of them, jealous of his brother's progress of work, killed him.
The knife used by him is placed in the entrance of nearby Cloth Hall, another famous Cracovian landmark. This is an ancient trading hall, dating back to the middle Ages, and renovated in the Renaissance. Even today, you can shop here, although they no longer sell meat or groceries in this place, you can buy woodwork, amber, regional cloths and souvenirs from Krakow and the region.
On the opposite side of the Cloth Hall, you will find the tower of the old Town Hall. It is a local version of the Tower of Pisa as it leans from its base by 55 cm. Not much, but because of the height of the 70-meter tower, the deviation is still visible.
From Krakow to... Kazakhstan
Another interesting fact about Krakow is that while on Main Market you will hear a trumpeter playing his melody ("Hejnał") from one of the Mariacki Church's towers. The melody, played every hour, stops suddenly like being not completed. That is for the memory of 13th century trumpeter alarming the townspeople about approaching Mongol's army he had seen from his post. He got killed when shot in the throat – interrupting the signal played in that way.

That part sounds like a legend, but when exiled Polish soldiers during their evacuation from Soviet Union visited Kazakhstan, they heard a similar melody. The locals explained the legend about the invasion of the troops within Mongol army on some far away country and a trumpeter who tried to warn residents of the city he guarded.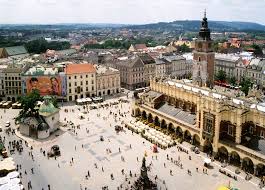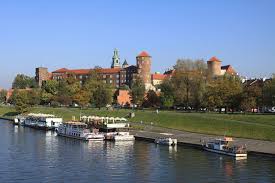 Via Grodzka Street – where you can stop for some time in Harry Potter's Cafe for a butter beer - you will get to Wawel Royal Castle built on the hill overlooking Vistula River. The people lived there in prehistoric times and it is hard to determine when the first fortified structure was built here. This one is a medieval construction, deeply renovated during the Renaissance period. The whole complex also contains Wawel Cathedral, with tombs of kings and national heroes.
Dragon and chakra
But don't forget the Wawel Hill was also home to the fearsome Wawel Dragon, who lived in a cave on the bank of the Vistula. The creature who used to feed itself on virgins delivered by terrorized Cracovians met its end when young shoemaker's apprentice Dratewka served him a sheep stuffed with sulphur. The Dragon experiencing some serious digestive problems drank water from Vistula... and then exploded!
Its statue is one of the attractions of Krakow nowadays.
In eastern traditions, dragons were great guards of powerful places, especially those connected to the energy of Earth. So perhaps the legend about the dragon refers also to Wawel Chakra.
The Wawel Chakra (Polish: czakram wawelski) is a place on Wawel Hill, situated under St. Gereon's chapel, which is believed to emanate powerful spiritual energy. Some say it is one of the world's main centres that, as a chakra points in the human body, allegedly functions as part of an (esoteric) energy system within our planet. Some other adherents maintain it is actually a holy stone protecting the hill upon which Wawel was built, and thus protecting the whole city of Krakow as well.
If you're tired after exploring the Old Towns attractions or want to digest your lunch, you can have refreshing break in Planty Park, known as the "lungs of the city". This where the Krakow's city walls and moats used to be until the 19th century. Have a walk and admire the fountains and sculptures or simply sit on the bench and relax. You can also sit in front of the Jagiellonian University main building and maybe walk few yards further to visit the oldest part of this school where famous astronomer Nicolaus Copernicus studied.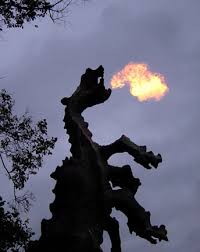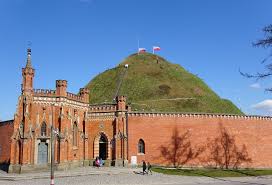 Kościuszko Mound protected by one of older Austrian forts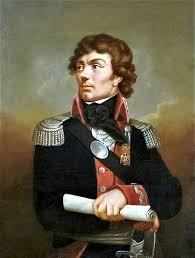 Thadeus Kosciuszko - Brits may not like him
Forts and mounds
Yes they are also one of great historical attractions of Krakow!
During the Austrians' rule in Krakow from the end of 18th century to the end of War War I, most of the city walls were demolished (you can still see Florianska Gate and Barbican) but they left some other fortifications.
Interesting fact about Krakow is there are still several chains of forts around borders of 19th century Krakow as well as around today's Greater Krakow. They represent different stages of fortification techniques and fulfill various functions today – there is even a horse riding club in of them or wine cellars in another.
After having some rest, you could move onto another hill – Kościuszko Mound. It is actually an artificial mound modelled after Kraków's prehistoric mounds of legendary prince Krak and princess Wanda (who didn't want to marry a German and drowned herself in Vistula to avoid such a disgrace).
Those two were erected by Avars who invaded this territory before Slavs, while Kościuszko Mound was created in 1823 by Cracovians in commemoration of the Polish national leader Tadeusz Kościuszko. For three years, people of all ages and class voluntarily constructed the Mound to the height of 34 metres (112 ft). It is approximately 326 metres (1,070 ft) high above sea level and provides with a great panoramic view of the Vistula River and the city.
And who was Kościuszko? He was a Polish and American national hero! Yes, the general and engineer took part in the American War of Independence and, with others, fortified West Point – today famous military academy. His name is known not only in Poland and the US, but despite never visiting Australia, the highest point of this country bears his name. Count Paul Strzelecki, Polish patriot and Australian explorer, named the highest mountain on the continent "Mount Kosciuszko", because of its perceived resemblance to the Kościuszko Mound in Kraków.


And Cracovians weren't done with mounds yet! They created a third mound in their city, in nearby Wolski Forest. More than a hundred years later after the first two, they built a third in their fight for independence, and named it in honour of another hero, Marshall Józef Piłsudski. This mound is not visited as often as it is hidden in the woods, but there is something interesting for whole families in the neighbourhood – Krakow Zoo.
However this one is the biggest mound in Poland, as in this country they have well over twenty of them...